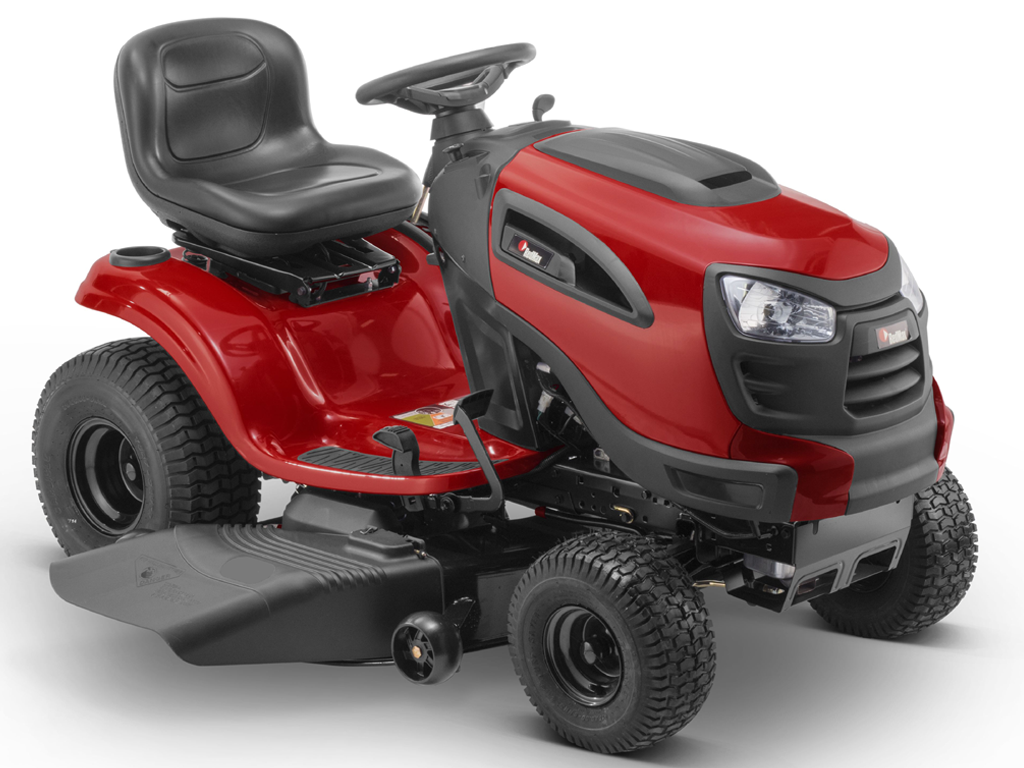 Specifications
*
Model
YT1842
Engine

Manufacturer

Kawasaki

Name

FR600V

Net Power

18.5 HP V-Twin

Fuel Volume (L)

9

Drive Line

Transmission Type

K46

Transmission Manufacturer

Tuff Torq

Speed Forward, Max (km/h)

8

Cutting Deck

Cutting Width (inches)

42

Cut Height, Min - Max (inches)

1.5 - 4

Cutting Deck Type / Gauge

Stamped Reinforced/13 ga Steel

Blade Spindle Type

Aluminium

Other

Seat Type

15" high back

Front Tyre Size (inches)

15 / 6

Rear Tyre Size (inches)

20 x 8 - 8

Warranty

Warranty

3 Year Consumer - 3 Year Engine/2 Year Transmission (engine/transmission covered by respective manufacturer)
* Continuous dedication to improve products requires that specifications and designs are subject to change without notice. All product images shown are for illustration purposes only. All images may not represent the model shown.
YT1842
The 42″ deck is not only very robust thanks to its extra reinforcements, but it is also very efficient, providing you a smooth, even cutting result – keeping your lawn green and healthy. In addition, the Kawasaki engine is an industry benchmark when it comes to low vibrations and trustworthiness. Cruise control, easy reached cut height adjustment, and a tight turning radius makes this machine easy to operate. Add an easy to install bagger or mulch kit for added versatility.
Kawasaki V-Twin Engine
Commercial-grade engine designed for mowing long hours. High performance with full-pressure lubrication and spin-on oil filter.
Pedal-operated hydrostatic transmission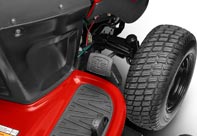 Speed and direction are managed by pedals, which lets you keep both hands on the steering wheel, for optimum driving control.
Electric blade engagement
Easy engagement of cutting blades, simply pull the switch on the control panel.
Cast iron front axle
Heavy cast iron front axle provides superior balance and stability, even with a collector.
Reinforced Cutting Deck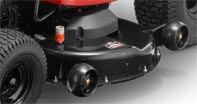 The stamped cutting deck is reinforced with heavy flat-stock steel for added strength and durability on the leading edge and trim side.
Hour meter with service indicator
Indicates when it's time to service your mower.
Cruise control
Allows the tractor to maintain consistent speed, even in rough terrain.