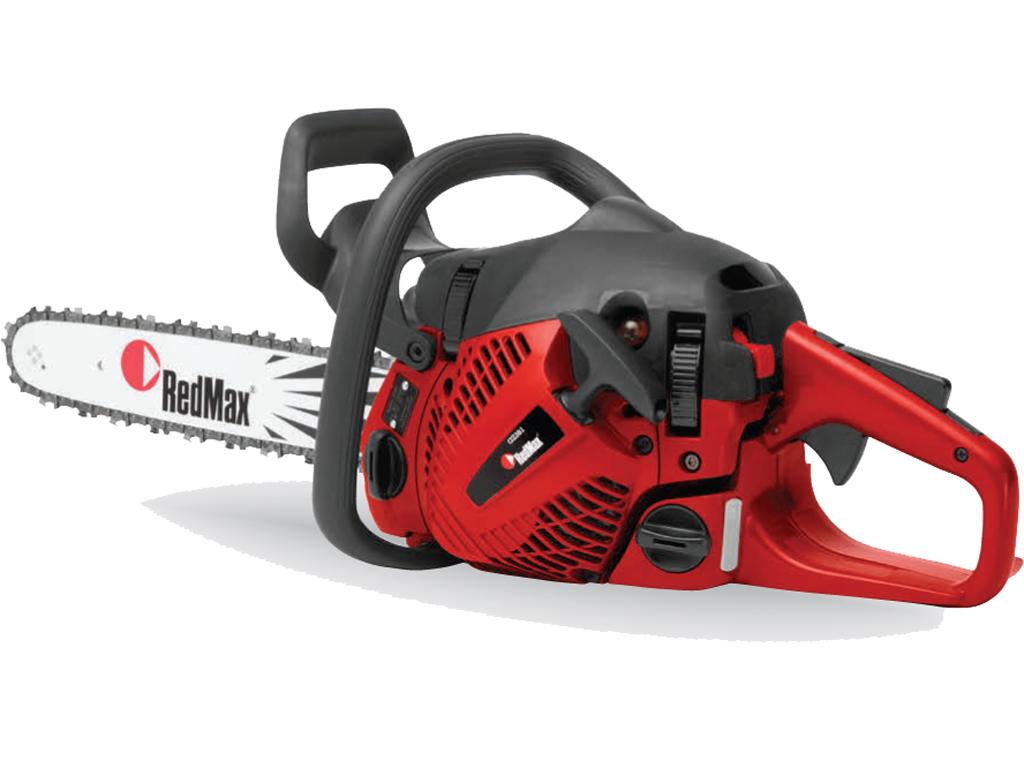 Specifications
*
| Model | GZ381 |
| --- | --- |
| Displacement (cc) | 40.9 |
| Power Output (kw) | 1.79 |
| Weight~ (kg) | 4.3 |
| Power:Weight | 0.25 |
| Chain Pitch (inches) | 0.325 |
| Gauge | 0.050 |
| Bar Length Actual (inches) | 16 |
| Bar Length Min/Max (inches) | 16 |
| Usage | Home Owner |
| Carburettor Adjustments | Manual |
| Magnesium Crankcase | ✗ |
| Clean Power | ✔ |
| Turbo Air Cleaning | ✔ |
| Anti Vib | ✔ |
| Warranty - Commercial/Domestic | 2 Year/5 Year |
~ Weight excluding cutting equipment.
* Continuous dedication to improve products requires that specifications and designs are subject to change without notice. All product images shown are for illustration purposes only. All images may not represent the model shown.
GZ381 Chainsaw
Make quick work of lighter jobs with the RedMax GZ381 chainsaw. This saw is perfect for pruning limbs, removing small trees and cutting firewood. Clean power technology reduces fuel consumption, while anti-vibration handles increase operator comfort. Powerful, productive and easy to use, RedMax chainsaws deliver all the power you need.